Partner Families
Habitat's Mission!
At Habitat the house is not the end; it's the means. The end is a successful family in a thriving and healthy community. We believe that one of the best ways to get a family to success and a community to thrive is by our fellow neighbors, those we share community with, all housed in affordable healthy homes.

Download Habitat's Application: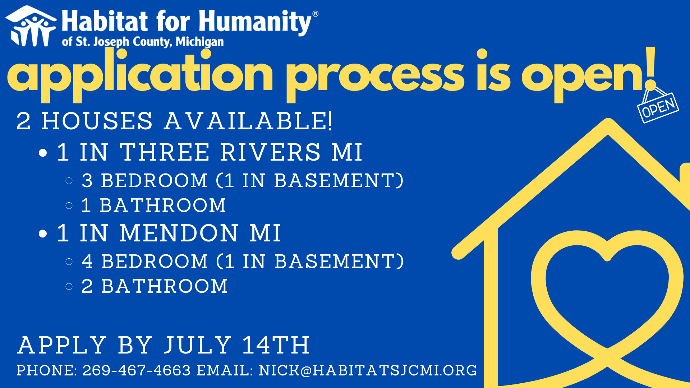 Partner Family Selection Process

You must have need for housing.
This program is for people who do not currently own a home and whose current living situation is inadequate in some way.



You must be willing to partner with Habitat.
Habitat homebuyers invest 200 hours of their own labor into building their house and the houses of others and attend a series of classes.


You must have steady income within our income guidelines.
Habitat homes are not free. Habitat homeowners purchase their homes with an affordable mortgage.
Fill out the Family Selection Application online!